At the heart of the AI4T project is the central resource for teacher and educator training: the AI4T Mooc.
The aim of the Mooc is threefold:
– Demystify and understand AI;
– Experiment with and make informed use of AI software tools for teaching;
– to contribute to the development of digital skills within the educational community, including an ethical dimension that goes beyond the technical or regulatory aspects of AI.
All Mooc resources are available in the 5 languages of the consortium.
They were proposed as reference resources to the 1004 European teachers and school leaders who volunteered to participate in the experimental phase of the project.
Stay tuned, they will be available to all on this page from 2 October 2023.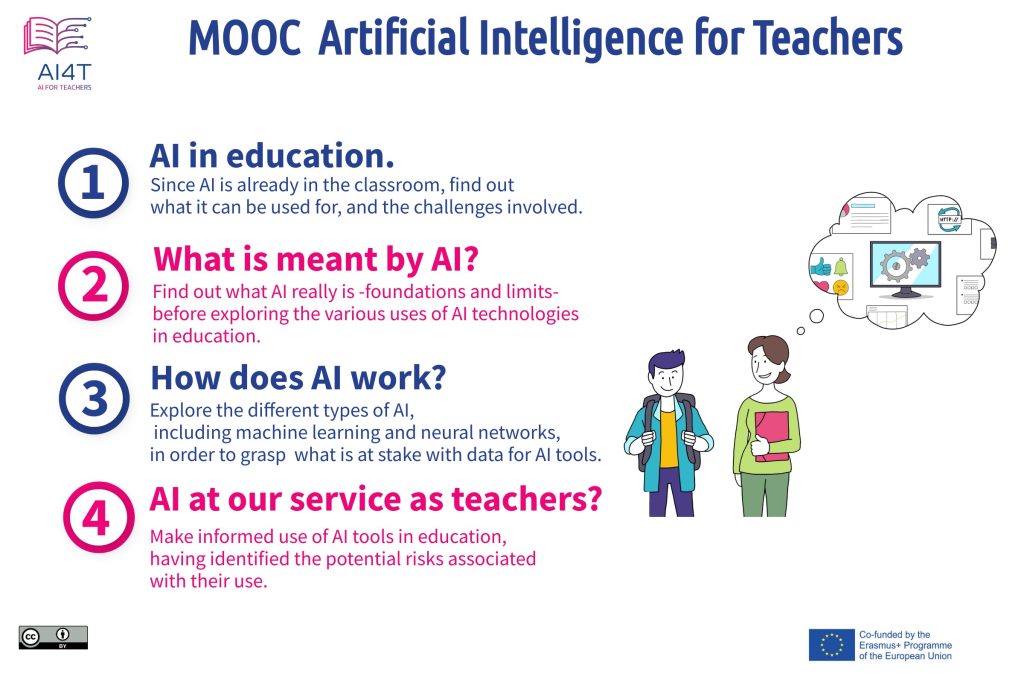 The training is organised in 4 modules and offers a wide range of content formats: texts, videos, activities, practical exercises for a concrete understanding of AI basics and the challenges of AI tools in education.