From May 18 until May 20 2022, Ljubljana, Slovenia
All partners participated in the third project meeting, which took place from 18 to 20 May in Ljubljana, Slovenia. The meeting was coordinated by the Slovenian partners: Ministry of Education, Science and Sport, University of Maribor and Educational Research Institute.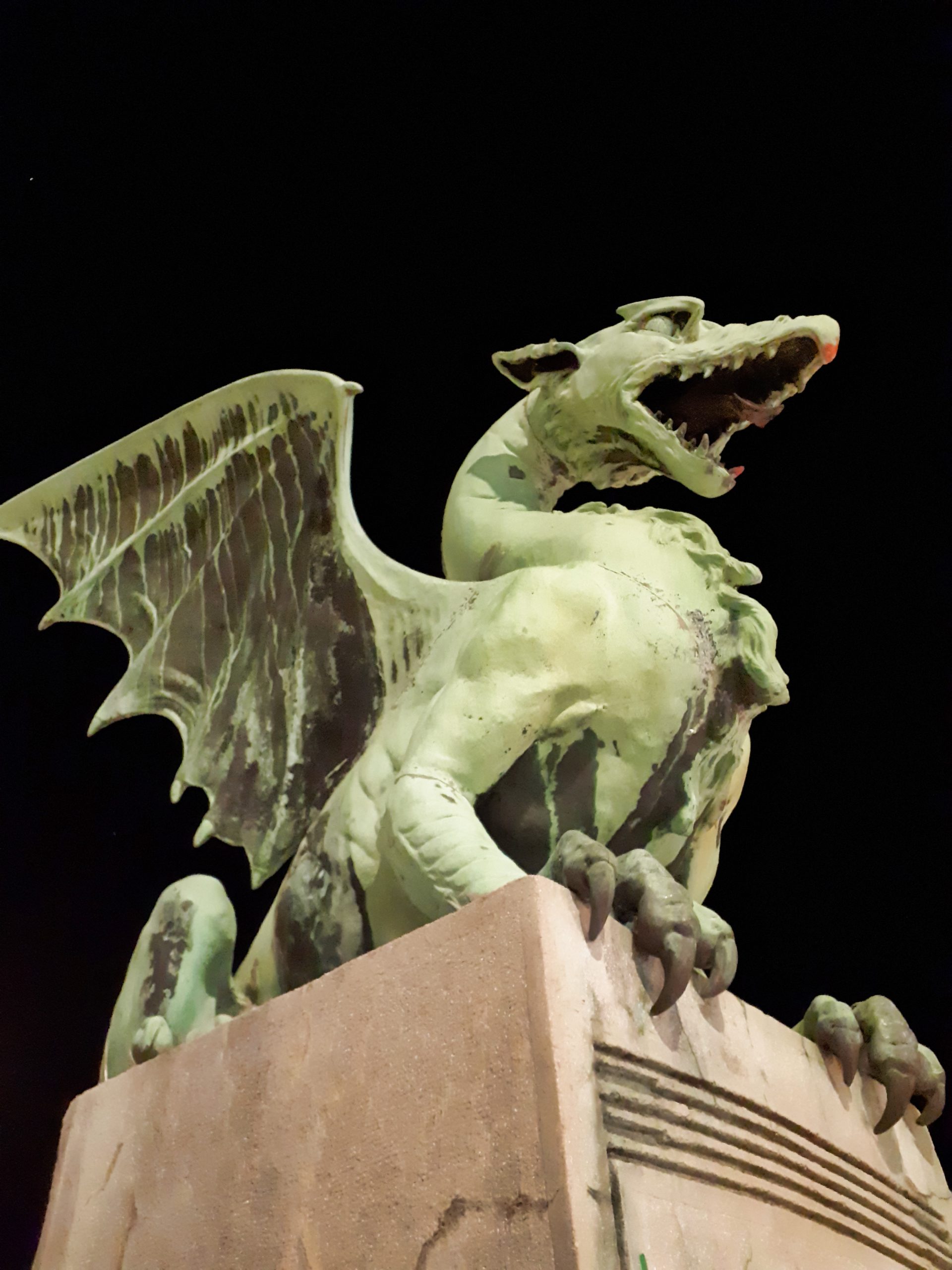 Dragon on the Dragon Bridge in Ljubljana (Photo: Axel Jean)
Partner meeting, day to day agenda
Day 1, May 18 2022
The first day was dedicated to workshops and discussions on Work Package 2 – Training. We opened some interesting topics related to AI: Gender, Assesment and Learning Analytics. What are the key elements we want and need to address in the resources we will prepare for teachers? How should we present them, what should we emphasise? It was a very good workshop and much needed interaction between partners. Online communication provides excellent project management tools, but a face-to-face meeting opens up the necessary space for discussion and the opportunity to listen to each other's understanding of certain elements.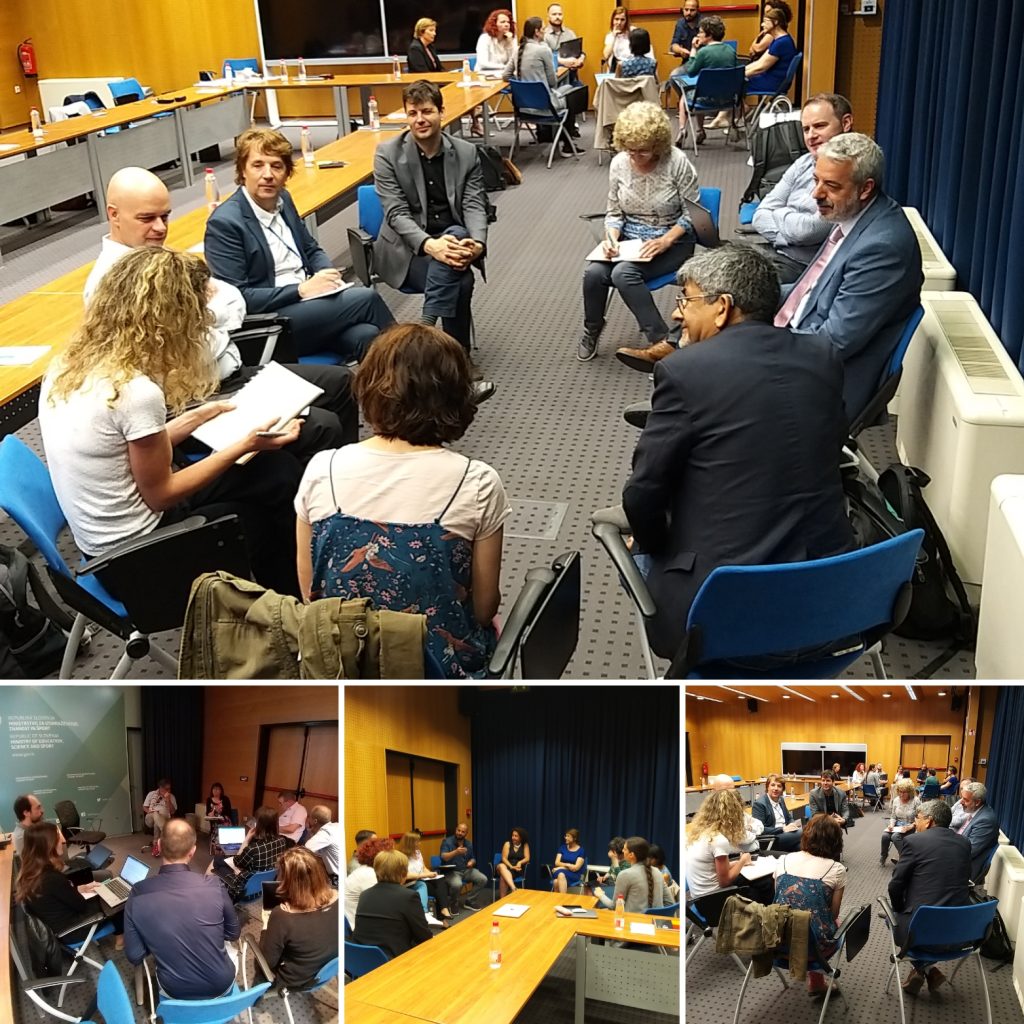 Day 2, May 19 2022
The morning of the second day was reserved for invited speakers from Slovenian institutions that are involved in different ways with the use and development of AI in and for educational purposes.
Prof. Dr. Blaž Zupan from the University of Ljubljana presented teaching courses with a pinch of artificial intelligence and the Orange Data Mining Tool. Prof. Zupan spoke about the democratisation of artificial intelligence, its presentation in short practical workshops, the Orange tool and how we intend to diversify primary and secondary school subjects with machine learning topics. Mihajela Črnko then presented the Institut 'Jozef Stefan' and IRCAI – their AI activities and what concepts of AI are used. In the last presentation, Prof. Dr. Marko Marhl from the University of Maribor talked about how their project has introduced Learning Analytics to teachers.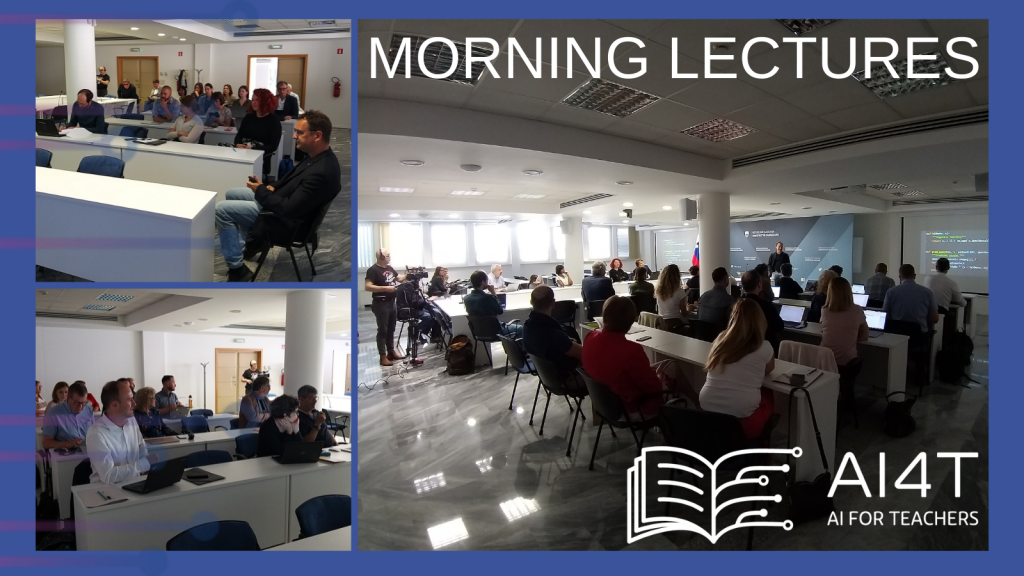 The afternoon of the meeting was dedicated to reviewing activities by work packages, planning, risk and mitigation. Due to the nature of the project and our central theme, artificial intelligence, frequent discussions about the implementation and understanding of certain concepts are necessary.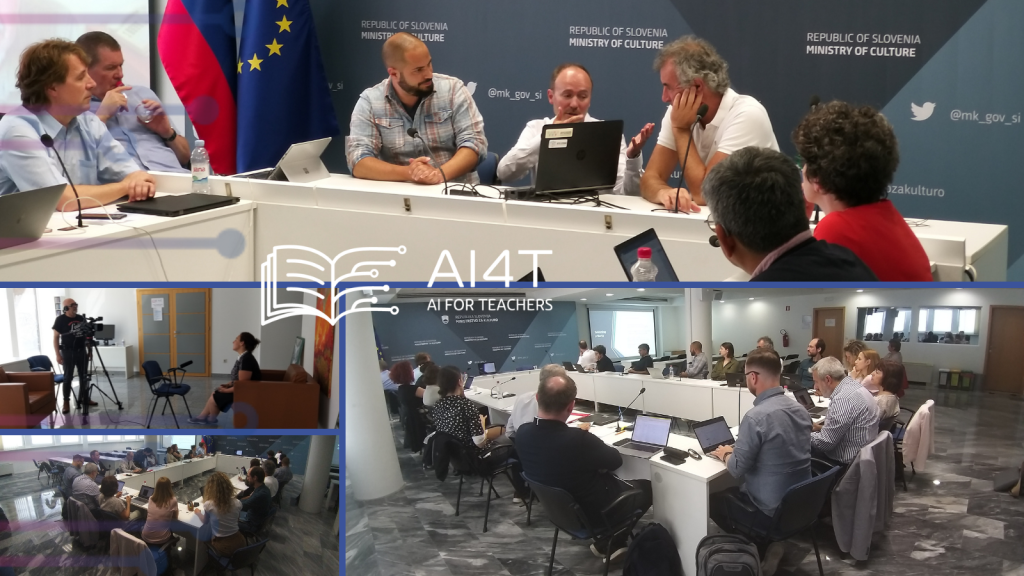 Day 3, May 20 2022
Many partners had to head home during the programme on Friday, but we were still able to clarify some open questions, deal with dissemination activities and agree on further tasks.
The meeting was extremely efficient and fruitful. We thank all partners for their cooperation and time.